Price and Delivery from:
€ 13.95 EUR
1 h, 50 min
Unlock your i-mate safely
Permanently network unlock
your i-mate online fast and safe
Price and Delivery from:
€ 13.95 EUR

and

1 h, 50 min
Switch freely between network carriers.
Avoid roaming fees when traveling abroad.
Benefit from long-term savings.
Method recommended by i-mate.
Keep your warranty intact.
Check to see if your phone is blacklisted before you request an unlock.
Run an IMEI check on your phone
doctorSIM reviews
11000+ reviews
Great service. Phone locked to network provider and code provided released the lock.
Mr Richard Lawlor
Excelent service it only took 2 hours after I made the payment to get my phone unlocked, the process was very simple.
Alan
Jody Mcgrath
How to unlock my
i-mate

phone with doctorSIM?
1.
Fill in the request form
2.
Choose payment method
3.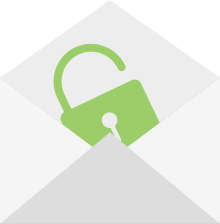 Receive code by e-mail with instructions on how to unlock your phone
Once you've requested your unlock code, you will receive simple step-by-step instructions explaining how to complete the unlocking process. Your i-mate cell phone will then be permanently unlocked for use on any compatible GSM network.
Contrata la liberación de tu equipo i-mate y empieza a ahorrar cuanto antes. ¡Podrás elegir el operador que quieras! 100% seguro y legal.