Price and Delivery from:
€ 16.95 EUR
1 h
Network unlock your Xiaomi online
Professional, safe and legal service
Price and Delivery from:
€ 16.95 EUR

and

1 h
To use it internationally
Official service and recommended by all manufacturers and carriers
Online, from home and for the best price
Easy steps to follow
Money-back guarantee if unsuccessful
IMEI Checks for your Xiaomi
Check if your Xiaomi is blacklisted or the status of your Xiaomi MI account. Vital information prior to unlocking your Xiaomi.

BLACKLISTED

iaomi Blacklist Check
Learn More
XIAOMI

iaomi MI Account Check
Learn More
doctorSIM reviews
9000+ reviews
Fast and I waited awhile because I was weary of scam but I decided to try it and was satisfied of my decision
Olivia Morrow
joy william
They were the only ones who could unlock my Galaxy S7.
Yan Szillagy
How to network unlock your
Xiaomi

  with doctorSIM
1.
Fill in the request form
2.
Choose payment method
3.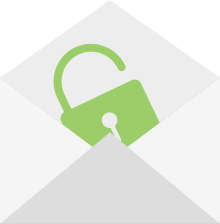 Receive code by e-mail with instructions on how to unlock your phone
To network unlock your Xiaomi online, you only need the IMEI(by dialing *#06# on the dialpad), the network and country of origin of the device. Fill in the information on the website, and you shall shortly receive the
easy unlock instructions
by email.
If you have any doubts, as usual, we'll help you, as we've been doing since 2007!
FAQs to network unlock a Xiaomi
Network unlock your Xiaomi for international use. Online service, regardless where you've purchased the phone, 100% safe and legal.