Price and Delivery from:
€ 13.95 EUR
6 h, 50 min
Unlock your BenQ-Siemens safely
Legal and permanent
IMEI-based unlocking services
Price and Delivery from:
€ 13.95 EUR

and

6 h, 50 min
Easily migrate to another network provider.
No more expensive roaming surcharges.
Get more money for selling your cell phone.
Unlocking guaranteed or we'll refund your money.
Risk-free unlocking services.
Check to see if your phone is blacklisted before you request an unlock.
Run an IMEI check on your phone
How to unlock my
BenQ-Siemens

phone with doctorSIM?
1.
Fill in the request form
2.
Choose payment method
3.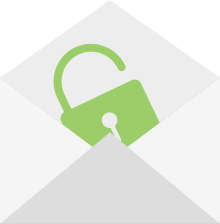 Receive code by e-mail with instructions on how to unlock your phone
Unlocking any BenQ-Siemens cell phone can be done in 3 steps. First, complete the online form with the details of your phone. Second, select a safe payment method to submit your request. Finally, insert the unlock code sent to your inbox to finalize the process.
How to unlock an Benq siemens
FAQ BenQ-Siemens unlocking
Looking to release your BenQ-Siemens from its original network? Order your unlock code today and start saving on your monthly phone bills.