Price and Delivery from:
€ 13.95 EUR
6 h, 50 min
Unlock your Huawei in record time
Enjoy huge savings on
your monthly phone bill
Price and Delivery from:
€ 13.95 EUR

and

6 h, 50 min
Legally unlock your Huawei by IMEI.
Method recommended by the phone manufacturer.
Unlock any phone model permanently & easily.
Fast & 100% online from wherever you are.
Fully guaranteed or your money back.
IMEI Checks for your Huawei
Check if your Huawei is blacklisted, has pending payments, or its original carrier. Vital information prior to unlocking your Huawei.

BLACKLISTED
Huawei Blacklist Check
Learn More
NETWORK OPERATOR
Huawei Operator Check
Learn More
doctorSIM reviews
9000+ reviews
Fast and I waited awhile because I was weary of scam but I decided to try it and was satisfied of my decision
Olivia Morrow
joy william
They were the only ones who could unlock my Galaxy S7.
Yan Szillagy
How to unlock my
Huawei

phone with doctorSIM?
1.
Fill in the request form
2.
Choose payment method
3.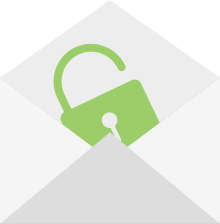 Receive code by e-mail with instructions on how to unlock your phone
Submit your unlocking request by selecting the country and the network carrier to which your Huawei is locked. We'll then send you via e-mail step-by-step instructions on how to unlock your phone. Turn on your cell phone, select the NCK option and type in the unlock code you received. Congratulations! Your Huawei is now unlocked and can be used on any compatible network in the world.
Keep the warranty of your Huawei with doctorSIM's professional unlocking services. No technical knowledge required to unlock the phone!