Top up Cubacel online
Mobile recharge quick and easy
Total transparency, no hidden costs
Best deals available on the market
Send money anywhere in the world
Cubacel - Cuba
5GB + 60 minutes + CUP1000 for free with your Top Up to Cubacel
---
Send Free GB + Minutes + Balance with your Top Up to Cuba!
- For every top-up between CUP700 and CUP1250, you will get 5GB + 60 minutes + CUP1000 for free!
- For every top-up between CUP500 and CUP699.99, you will get 5GB + 60 minutes for free!
- 1000 CUP will remain in your main balance, in addition to the amount received in the top up.
- This promo is not valid for top-ups below CUP500
- This promo is available until Saturday May 28th 2022 at 23:59 h (Local time in Cuba)

- The Bonuses of this recharge will be activated at the moment the client receives the recharge.
- Promotional bonuses are valid for 30 days, counted from the receipt of the recharge. The main balance does maintain the established period of validity (330 days).
- The vouchers cannot be transferred to another cell line, it is only for the consumption of the line that was recharged. Only the main balance can be transferred.
- Customers who have current BONUSES of Data and Minutes from previous promotions and acquire this new offer, they will be accumulated with the bonus corresponding to this promotion and the expiration date will be 30 days from the receipt of the recharge.
- Customers who have combined plans (national and international), Voice plans and LTE packages and acquire this new offer, the expiration date will be extended to 30 days, counted from receipt of the recharge, with expiration time 23:59 Cuban hours.
- Customers who have SMS plans or Combos do not have the validity date extended.
- As soon as the promotional recharge is valid, this offer automatically establishes a priority in the discount and will always be discounted:
- Daily Bag (if you have one)
- Mail bag (if any)
- Data Bonus (.cu)
- Data Bonus (LTE)
- Data Bonus (International)
- Balance Bonus (according to current rate)
- LTE data packets
- Combined active data plans all networks
- Principal Balance (according to current rate)
- If after having extended the validity of the plans, the client decides to buy another plan, in this case, the one with the lowest effective date will be discounted first.
- A customer can make multiple recharges, as long as it does not exceed the maximum amount set for your main account and for bonuses.
- As long as this condition is fulfilled, you will be able to recharge and receive the sum of the main balance and the bonds associated with it. If you exceed these figures, you will not be able to continue recharging.
- A customer can receive several recharges in the promotional period, this causes him to be increase both the principal balance and the bonus amount. For the culmination of the bonus, the last of these recharges will be taken as reference and 30 days will be counted for its validity, counted from the receipt of the last recharge.
- After a top up has been made during the promotion, the user receives notification of the status of your main balance and activated bonuses:
- The client will receive a time threshold SMS when there are a few days left for the deadline to be fulfilled, bond expiration date.
- The consultation of bonuses is done through *222*266# or what is the same *222*BON# and the main balance continues to be *222#. Both inquiries are free cost to the customer.
Would you like to top-up your Cubacel smartphone? Do it here with us! We offer the easiest and cheapest refills... You won┤t even have to leave the comfort of your home. Recharging airtime with friends and family has never been easier.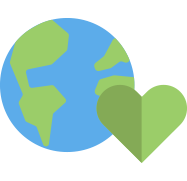 Send money to your loved ones
Top up your phone in any country fast and easy.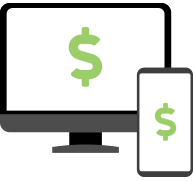 Say goodbye to waiting in line
Get with it! Top up anywhere, anytime using your PC or phone.
Best offers and promotions
Special deals, doctorSIM credits and much more.
Why top up your Cubacel Cuba phone online with doctorSIM?
Total transparency, no hidden costs.
Top up with a wide range of secure payment methods.
Pay in the currency of your choice.
100% safe and reliable.
Send airtime from anywhere in the world.
Purchase airtime minutes for any make and model.
Discounts and special deals on top ups.
Over 10 years experience dedicated to the industry.
doctorSIM reviews
11000+ reviews
Is very good but i hope you can top-up telma sim card too
Dugasse Ted
Secure, fast, easy and affordable. Great customer service. Clear and precise directions and communication.
Manuel Campa merino
Wojciech