Price and Delivery from:
€ 9.95 EUR
48 min
Permanently unlock your Azumi
Switch to any
compatible GSM carrier in the world
Price and Delivery from:
€ 9.95 EUR

and

48 min
100% online: Easy, fast, and safe.
Unlock your phone maintaining the warranty.
Totally legal by IMEI.
Azumi recommends doctorSIM's method.
Valid for all models.
Check to see if your phone is blacklisted before you request an unlock.
Run an IMEI check on your phone
doctorSIM reviews
11000+ reviews
Great service. Phone locked to network provider and code provided released the lock.
Mr Richard Lawlor
Excelent service it only took 2 hours after I made the payment to get my phone unlocked, the process was very simple.
Alan
Jody Mcgrath
How to unlock my
Azumi

phone with doctorSIM?
1.
Fill in the request form
2.
Choose payment method
3.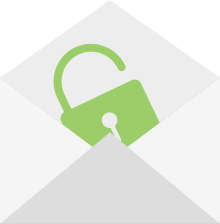 Receive code by e-mail with instructions on how to unlock your phone
Unlocking any Azumi phone with doctorSIM is a simple three-step process. First, complete the form with the information we need to unlock your phone. Then select your preferred secure payment method to complete your request. Finally, within a guaranteed period of time, we'll send you via e-mail an unlock code and step-by-step instructions on how to finalize the process.
Unlock your Azumi phone in three simple steps! 1) Complete request form. 2) Receive unlock code via e-mail. 3) Type unlock code into phone.