Price and Delivery from:
€ 31.95 EUR
1 d
Unlock your Lanix via IMEI
Fast, safe, and
permanent unlocking services
Price and Delivery from:
€ 31.95 EUR

and

1 d
Method recommended by Lanix and the carriers.
Unlock any model with ease.
100% online: Easy and legal.
Your Lanix's warranty will remain intact.
The world's number one cell phone unlocking company.
Check to see if your phone is blacklisted before you request an unlock.
Run an IMEI check on your phone
doctorSIM reviews
18000+ reviews
Great service. Phone locked to network provider and code provided released the lock.
Mr Richard Lawlor
Excelent service it only took 2 hours after I made the payment to get my phone unlocked, the process was very simple.
Alan
Jody Mcgrath
How to unlock my
Lanix

phone with doctorSIM
1.
Fill in the request form
2.
Choose payment method
3.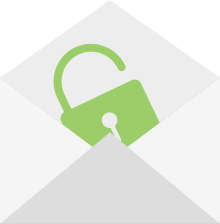 Receive code by e-mail with instructions on how to unlock your phone
Once you have requested your unlock code through doctorSIM, you will receive an e-mail with
instructions on how to unlock your Lanix
. When you turn on your cell phone, you will be prompted for the network code. Type in the code sent to you by doctorSIM to complete the unlocking process.
Unlocking your Lanix cell phone with doctorSIM couldn't be easier!
Increase the resale value of your Lanix up to 30% and say goodbye to extortionate roaming surcharges while traveling abroad!