Price and Delivery from:
€ 21.95 EUR
1 h, 50 min
Permanently unlock your Pantech
Fully registered
professional unlocking company
Price and Delivery from:
€ 21.95 EUR

and

1 h, 50 min
Our unlocking services are recommended by Pantech.
Unlocking by IMEI is 100% legal.
Use your Pantech on any network in the world.
We'll return your money if we cannot unlock your phone.
Avoid unnecessary bureaucracy; unlock your phone yourself.
Check to see if your phone is blacklisted before you request an unlock.
Run an IMEI check on your phone
How to unlock my
Pantech

phone with doctorSIM?
1.
Fill in the request form
2.
Choose payment method
3.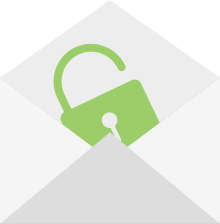 Receive code by e-mail with instructions on how to unlock your phone
Unlock your Pantech phone following the three simple steps above and without it leaving your side. No technical knowledge is required to either submit your unlocking request or type the unlock code into your cell phone. With doctorSIM, your Pantech will be unlocked permanently in record time.
You will need no technical knowledge to either request your network unlock code or insert it into your Pantech cell phone!