Top up
Digicel

online
Mobile recharge quick and easy
Total transparency, no hidden costs
Best deals available on the market
Send money anywhere in the world
Digicel - El Salvador
Get X5 Balance + Free WhatsApp With Your Top Up!
---
Send a top-up to Digicel El Salvador and get your x5 Balance Bonus + Free WhatsApp!- Valid for refills of USD6 and above- This promotion ends on May 31st 2023, at 11:59 pm (local time in El Salvador).- Customers who send diaspora top-up from USD6 will receive 5 times the sent credit and WhatsApp chat.- Promotion only applies to international recharges- WhatsApp benefit only includes WhatsApp Chat does not include calls or video calls- The Promotion applies only to Digicel Prepaid customers, sending recharges to El Salvador.- The validity of the bonus on the Receiver's number depends on the value sent- The bonus on the Receiver's Digicel phone can be used for: On-net calls, USA and Canada calls- The bonus is added automatically once the top-up is received.- Prices include taxes.
Digicel - El Salvador
Get free data + unlimited calls + social media for free with your first top-up!
---
Get free data + unlimited calls + social media for free with your first top-up!
If you top up your Digicel El Salvador number with doctorSIM for the first time, you'll get all this for free:
- 5GB of data
- WhatsApp chat, Facebook, Twitter, Instagram
- BIP and unlimited calls to Digicel
Valid for airtime top-ups or bundle recharge! All valid for 2 days.
Conditions:
- Promotion valid from until September 30th, 2023 at 23:59h (local time in El Salvador)
- The bonus applies to users who receive the first international bundle or top up of the month, regardless of the amount received
- The WhatsApp chat benefit does not apply to calls or video calls.
- Once the user has finished their DATA bonus, the customer will be consuming their data from their active bundle as normal.
- The benefit do not have auto renew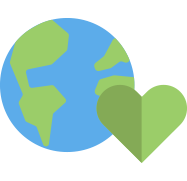 Send money to your loved ones
Top up your phone in any country fast and easy.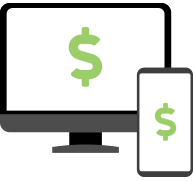 Say goodbye to waiting in line
Get with it! Top up anywhere, anytime using your PC or phone.
Best offers and promotions
Special deals, doctorSIM credits and much more.
Why top up your
Digicel

El Salvador

phone online with doctorSIM?
Total transparency, no hidden costs.
Top up with a wide range of secure payment methods.
Pay in the currency of your choice.
100% safe and reliable.
Send airtime from anywhere in the world.
Purchase airtime minutes for any make and model.
Discounts and special deals on top ups.
Over 10 years experience dedicated to the industry.
doctorSIM reviews
18000+ reviews
Is very good but i hope you can top-up telma sim card too
Dugasse Ted
Secure, fast, easy and affordable. Great customer service. Clear and precise directions and communication.
Manuel Campa merino
Wojciech
Digicel

El Salvador

Top Up FAQs
Top up prepaid SIM cards with doctorSIM in over 200 countries in seconds.
Top up any phone with any network provider and send money anywhere in the world instantly