Price and Delivery from:
€ 15.95 EUR
2 d
Permanently unlock your Vodafone
Professional IMEI-based unlocking services
Price and Delivery from:
€ 15.95 EUR

and

2 d
Unlock codes available for all models.
Do it yourself and avoid unnecessary paperwork.
Our method is recommended by Vodafone.
Unlock your phone in the fastest time possible
Continue to use your Vodafone while being unlocked.
Check to see if your phone is blacklisted before you request an unlock.
Run an IMEI check on your phone
How to unlock my
Vodafone

with doctorSIM?
1.
Fill in the request form
2.
Choose payment method
3.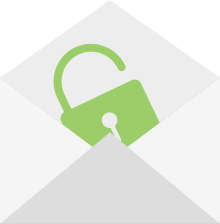 Receive code by e-mail with instructions on how to unlock your phone
Once you've requested your unlock code, we'll send simple step-by-step instructions on how to complete the process to your e-mail. Type in the unlock code to permanently unlock your Vodafone. There is nothing more to it!
How to unlock an Vodafone
Unlock your Vodafone from its current network by simply inserting an unlock code. It's totally legal and it's 100% online!