Price and Delivery from:
€ 3.95 EUR
1 h, 34 min
Unlock your Samsung via IMEI
Fast, legal, safe and permanent
Price and Delivery from:
€ 3.95 EUR

and

1 h, 34 min
Fastest turnaround.
Valid for all Samsung Galaxy models.
Maintains your Samsung's warranty.
Unlock your Galaxy phone yourself.
100% guaranteed or your money back.
IMEI Checks for your Samsung
Check if your Samsung is blacklisted, has pending payments, or its original carrier. Vital information prior to unlocking your Samsung Galaxy.
How to unlock my
Samsung

phone with doctorSIM?
1.
Fill in the request form
2.
Choose payment method
3.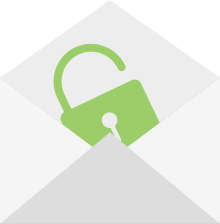 Receive code by e-mail with instructions on how to unlock your phone
To unlock your Samsung Galaxy all you need is your IMEI number and the name of the network carrier to which the phone is locked. We will scan multiple databases for your unlock code and then send you simple step-by-step instructions on how to complete the unlocking process.
100% online. Get your Samsung unlock code from your home. The unlocking process is fast, safe, legal and will keep the cell phone's warranty.