Top up Digicel online
Mobile recharge quick and easy
Total transparency, no hidden costs
Best deals available on the market
Send money anywhere in the world
Digicel - Jamaica
Top Up now and Get FREE Data (10 GB)!
---

Get FREE data with your top up!
- Recharge 20 USD or more with doctorSIM for Digicel Jamaica and get 10GB data for free!
- The promotion applies only to prepaid Digicel Jamaica customers and for top-ups sent from abroad.
- Bonus valid for 7 days
- The bonus data is to be claimed by replying YES to the confirmation message (for more info: Text 214 to 137)
- The bonus data is to be checked via the MyDigicel app.
- Promo ends on August 31st 2022 at 23:59 (local time in Jamaica).
- The offer is valid for the first activation only.
- The bonus data is to be checked via the MyDigicel app or via *120*133#.
- Bonus data does not cover VOIP calls, such as WhatsApp, Facebook, Snapchat calls, etc.
- Digicel will not be responsible for: (1) technical failures of any kind, including, but not limited to malfunctions, interruptions, or disconnections in network connections or hardware or software; (2) unauthorized human intervention in any part; or (3) technical or human error which may occur in the administration of this promotion.
- Digicel reserves the right to at any time vary the terms of the promotion, to amend its terms and conditions, or to withdraw the promotion. In any of these events, notice will be given via media advertisements or messages to subscribers and will be effective immediately or as of the date referred to in such notifications.
- Digicel reserves the right to terminate, cancel, suspend, and/or modify the promotion if any fraud, virus, or other technical problem corrupts the administration, security, safety, or proper play of the promotion. In such event, Digicel hereby specifically reserves the right (but not the obligation) to award some other prize hereunder by means of a random drawing from among the eligible entries received up until the time of the impairment.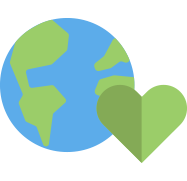 Send money to your loved ones
Top up your phone in any country fast and easy.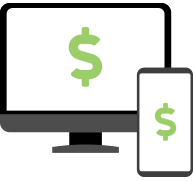 Say goodbye to waiting in line
Get with it! Top up anywhere, anytime using your PC or phone.
Best offers and promotions
Special deals, doctorSIM credits and much more.
Why top up your Digicel Jamaica phone online with doctorSIM?
Total transparency, no hidden costs.
Top up with a wide range of secure payment methods.
Pay in the currency of your choice.
100% safe and reliable.
Send airtime from anywhere in the world.
Purchase airtime minutes for any make and model.
Discounts and special deals on top ups.
Over 10 years experience dedicated to the industry.
doctorSIM reviews
11000+ reviews
Is very good but i hope you can top-up telma sim card too
Dugasse Ted
Secure, fast, easy and affordable. Great customer service. Clear and precise directions and communication.
Manuel Campa merino
Wojciech
Digicel Jamaica Top Up FAQs