Price and Delivery from:
€ 13.95 EUR
20 min
Permanently unlock your Sony
Our IMEI-based
unlocking services are 100% legal
Price and Delivery from:
€ 13.95 EUR

and

20 min
Recommended method: Safe & reliable.
Unlock your Sony Xperia without voiding the warranty.
100% online; no need to leave your phone at the store.
Valid for all Sony Xperia phones and tablets.
Permanent IMEI-based unlocking services.
Check to see if your phone is blacklisted before you request an unlock.
Run an IMEI check on your phone
doctorSIM reviews
9000+ reviews
Fast and I waited awhile because I was weary of scam but I decided to try it and was satisfied of my decision
Olivia Morrow
joy william
They were the only ones who could unlock my Galaxy S7.
Yan Szillagy
How to unlock my
Sony Xperia

phone with doctorSIM?
1.
Fill in the request form
2.
Choose payment method
3.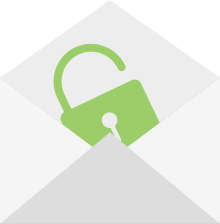 Receive code by e-mail with instructions on how to unlock your phone
Once you've requested your unlock code, you will receive simple step-by-step instructions explaining how to enter the code into your Sony Xperia. Your Sony Xperia cell phone or tablet will be unlocked in a matter of minutes!
How to unlock an Sony Xperia
FAQ Sony Xperia unlocking
Legally and safely unlock your Sony Xperia cell phone or tablet online in 3 easy steps. Fully guaranteed or your money back!