Top up Claro (Digicel) online
Mobile recharge quick and easy

Total transparency, no hidden costs
Best deals available on the market
Send money anywhere in the world
Claro (Digicel) - Honduras
Get X6 Balance With Your Top Up!
---
Recharge Claro and get your SEXTUPLE Balance (x6)!- Valid for refills of 7 USD and abovePromo active on August 9th, 12th, 13th & 14th, 2022 until 11:59 pm (local time in Honduras).Promotional balance can be used to call any network in Honduras, the United States, and Canada. You can also send text messages to any network in the world.Bonus validity:

- For refills $7.00 to $7.45 - 7 days.

- For refills $7.45 to $14.95 - 15 days.

- For refills $15 or more - 30 days.Promotional balance does not apply for customers within the 10x1 plan and customers within the Universitario Plan.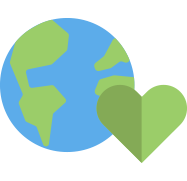 Send money to your loved ones
Top up your phone in any country fast and easy.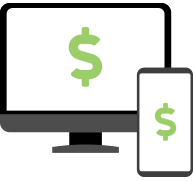 Say goodbye to waiting in line
Get with it! Top up anywhere, anytime using your PC or phone.
Best offers and promotions
Special deals, doctorSIM credits and much more.
Why top up your Claro (Digicel) Honduras phone online with doctorSIM?
Total transparency, no hidden costs.
Top up with a wide range of secure payment methods.
Pay in the currency of your choice.
100% safe and reliable.
Send airtime from anywhere in the world.
Purchase airtime minutes for any make and model.
Discounts and special deals on top ups.
Over 10 years experience dedicated to the industry.
doctorSIM reviews
11000+ reviews
Is very good but i hope you can top-up telma sim card too
Dugasse Ted
Secure, fast, easy and affordable. Great customer service. Clear and precise directions and communication.
Manuel Campa merino
Wojciech
Claro (Digicel) Honduras Top Up FAQs