Top up AT&T Mexico online
Mobile recharge quick and easy
Total transparency, no hidden costs
Best deals available on the market
Send money anywhere in the world
AT&T Mexico - Mexico
Get Free Data with your Bundle Top Up!
---
Now you can get free GB and MB with your bundle top up to AT&T Mexico!
- Top up a bundle of MXN 100 or more and get 1GB for free navigation
- Top up a bundle of MXN 70 or more and get 700MB for free navigation
- Top up a bundle of MXN 50 or more and get 500MB for free navigation
- Validity: the data bonus will have the same validity as the recharge made, it is independent of the recharge benefits and they are not cumulative.
- This promo ends on July 28th at 23:59 h (local time in México) and is available to all clients included in the AT&T Más offer.
- For AT&T ReMo, it applies from the second recharge, once the promotion of the 1st recharge in AT&T ReMo has been released.
- Applies to Customers who are in the AT&T Más offer and recharge a participating package during the validity of the promotion.
- It does not apply to new activations.
- The data bonus granted will be consumed after the GB included in the recharge.
- Additional recharges that grant balance do not participate.
- The assignment of the promotional bonus is turned on at the time a participating recharge is made.
- The promotional bonus does not apply to the payment of membership and/or subscriptions to any applications.
- At the moment in which the Client changes to another Unefon, postpaid, business offer or transfers to another company, he loses the promotion definitively.
- This promo does not coexist with the 1st Recharge promotion in AT&T ReMo once released.
- You can check your bonus by dialling *611 from your cell phone.
- Current conditions of the AT&T Más offer apply.
Top-up your AT&T Mexico phone without leaving the comfort of your home! Recharge your prepaid card at the best price quickly and easily. Insert the phone number that you want to top-up, select the amount you want to recharge, and, once you?ve finalised the payment, your smartphone will instantly be recharged. It is that easy!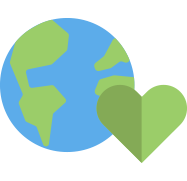 Send money to your loved ones
Top up your phone in any country fast and easy.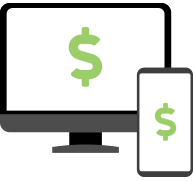 Say goodbye to waiting in line
Get with it! Top up anywhere, anytime using your PC or phone.
Best offers and promotions
Special deals, doctorSIM credits and much more.
Why top up your AT&T Mexico Mexico phone online with doctorSIM?
Total transparency, no hidden costs.
Top up with a wide range of secure payment methods.
Pay in the currency of your choice.
100% safe and reliable.
Send airtime from anywhere in the world.
Purchase airtime minutes for any make and model.
Discounts and special deals on top ups.
Over 10 years experience dedicated to the industry.
doctorSIM reviews
11000+ reviews
Is very good but i hope you can top-up telma sim card too
Dugasse Ted
Secure, fast, easy and affordable. Great customer service. Clear and precise directions and communication.
Manuel Campa merino
Wojciech
AT&T Mexico Mexico Top Up FAQs
Top up prepaid SIM cards with doctorSIM in over 200 countries in seconds.
Top up any phone with any network provider and send money anywhere in the world instantly