Price and Delivery from:
€ 13.95 EUR
6 h, 50 min
Unlock your Amazon Fire online
Switch effortlessly
between compatible GSM networks
Price and Delivery from:
€ 13.95 EUR

and

6 h, 50 min
IMEI-based services that maintain your warranty.
Safe and perfectly legal.
Guaranteed minimum price.
Unlock your Amazon Fire from AT&T or O2 fast.
Save when you're abroad: No more excessive roaming fees.
Check to see if your phone is blacklisted before you request an unlock.
Run an IMEI check on your phone
How to unlock my
Amazon Fire

with doctorSIM?
1.
Fill in the request form
2.
Choose payment method
3.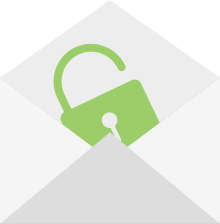 Receive code by e-mail with instructions on how to unlock your phone
After you've requested your unlock code, you will receive simple step-by-step instructions explaining how to enter the code into your Amazon Fire. Make sure you type in the unlock code correctly as you only have five attempts to successfully complete the process.
FAQ Amazon Fire unlocking
Request your network unlock code in 3 simple steps and release your Amazon Fire phone for use on another network!