Price and Delivery from:
€ 14.95 EUR
34 min
Legally unlock your Motorola
Use your Moto phone on any network
Price and Delivery from:
€ 14.95 EUR

and

34 min
Motorola recommends our IMEI-based unlocking method.
Safe: 100% guaranteed or your money back.
Maintains the cell phone's warranty.
Unlock your Motorola in three simple steps.
We can unlock all Motorola models.
IMEI Checks for your Motorola
Check if your Motorola is blacklisted. Vital information prior to unlocking your Motorola.
How to unlock my
Motorola

phone with doctorSIM?
1.
Fill in the request form
2.
Choose payment method
3.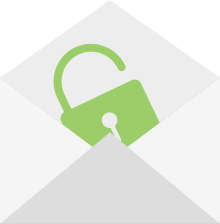 Receive code by e-mail with instructions on how to unlock your phone
Once you have requested your unlock code through doctorSIM, you will receive an e-mail with simple instructions on how to complete the unlocking process. When you turn on your cell phone, you will be prompted for the network code. Type in the code sent to you by doctorSIM and that's it. Your Motorola is now permanently unlocked!
How to unlock an Motorola
Request your unlock code in 3 simple steps. Then type in the unlock code we send you to legally and permanently unlock your Motorola !