Professional Phone Unlocking Reseller Service
Unlock the full potential of your business
Our unlock platform was created for you and with the needs of your business in mind
Take advantage of discounts of up to 55% on all unlock and phone check services
Multiple payment methods and the possibility of working in your own currency.
Phone unlocking by IMEI with full guarantees and the lowest prices
doctorSIM makes it easy for you to unlock your customers? phones.
Our multi-purpose web platform, doctorSIM Pro, was created for you and with the needs of your business in mind. With its attractive design and intuitive navigation, you can sign up and be fully operational in less than five minutes with only an e-mail address and an internet connection.

Whether you are dedicated 100% to phone unlocking or looking to diversify and grow your business through additional revenue streams, doctorSIM Pro is the perfect partner for you.
Credit Packs
Min. Pack size 20 credits
Check the status, model and original operator of any phone
Complementing our unlocking services are four phone checks which provide information on your customers? phones instantly:
Professionalism with 100% guarantee
First-class customer support
:
Our help desk is available 24x7 via phone, e-mail and chat to resolve any of your queries.
Confidence:
doctorSIM is a renowned company in the telecommunications industry. We work closely with all recognised phone manufacturers and network providers.
Guarantee:
If your unlocking code is unavailable we will refund you immediately.
Methodology:
Unlocking via IMEI is the recommended method by all recognised phone manufacturers and network providers. Importantly, this method does not void the phone's original warranty.
Any questions? Contact us via e-mail
Payment Methods:
Our payment options offer you security and the convenience of using our unlock services no matter where you are located. You can pay via PayPal, bank transfer, credit and debit card, Visa, MasterCard and American Express.
You also have the flexibility of switching freely from one currency to another if your business services customers in different countries around the world.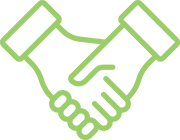 Official Partners:
Available at over 10,000 points of sale, we are official partners with Vodafone, O2, Roam Mobility, Orange and T-Mobile among other recognised brands.
Discounts:
Enjoy up to 55% off our web prices with our simple and clear pricing.
What are you waiting for?
Our phone unlocking platform has everything you need to check and unlock your customers' phones at the touch of a button. Sign up now to unlock the full potential of your business!
To help you get started, download our user guide explaining how easy it is to purchase a credit package and process an unlock or phone check request using our unlock platform.
Download Reseller User Guide